日本語 / English
Sawara・Historical District・Bamboo Lanterns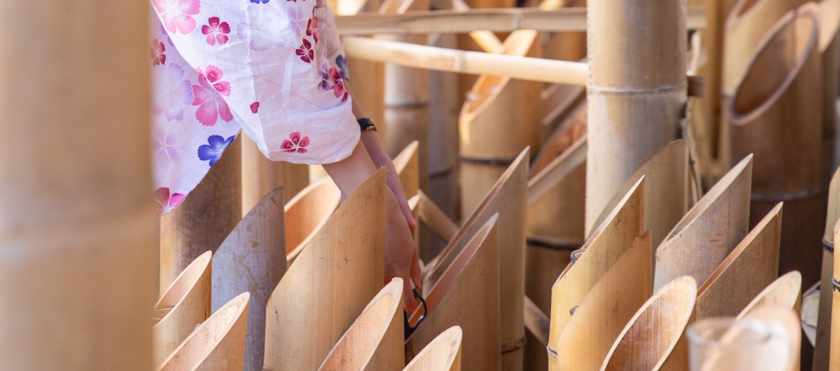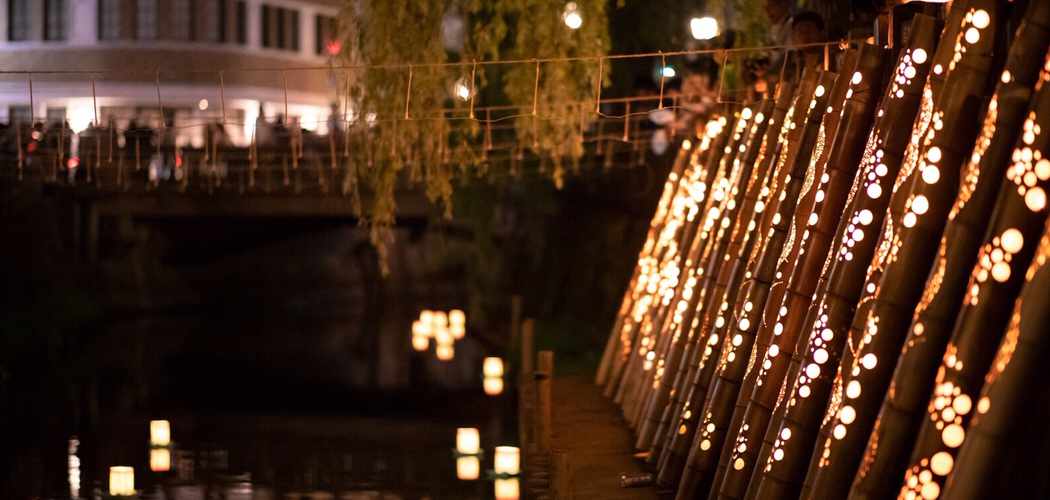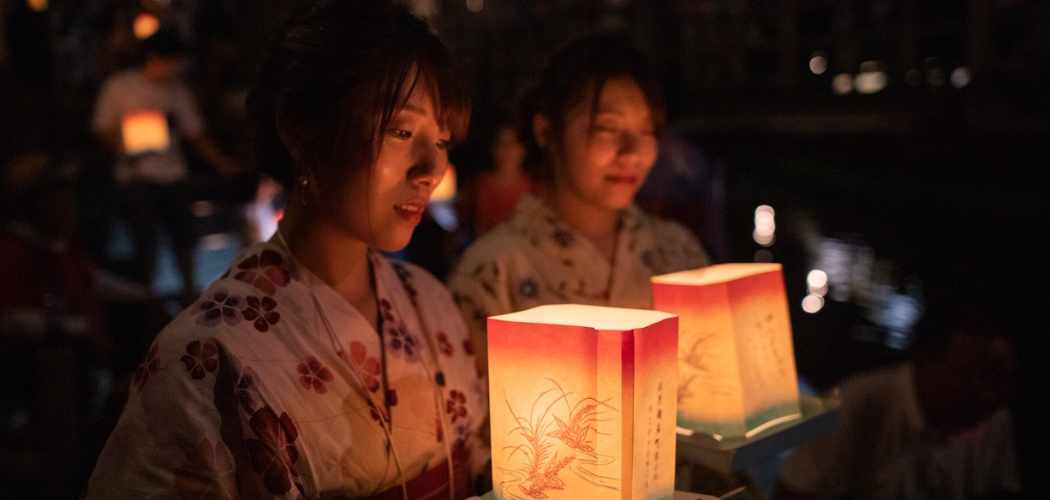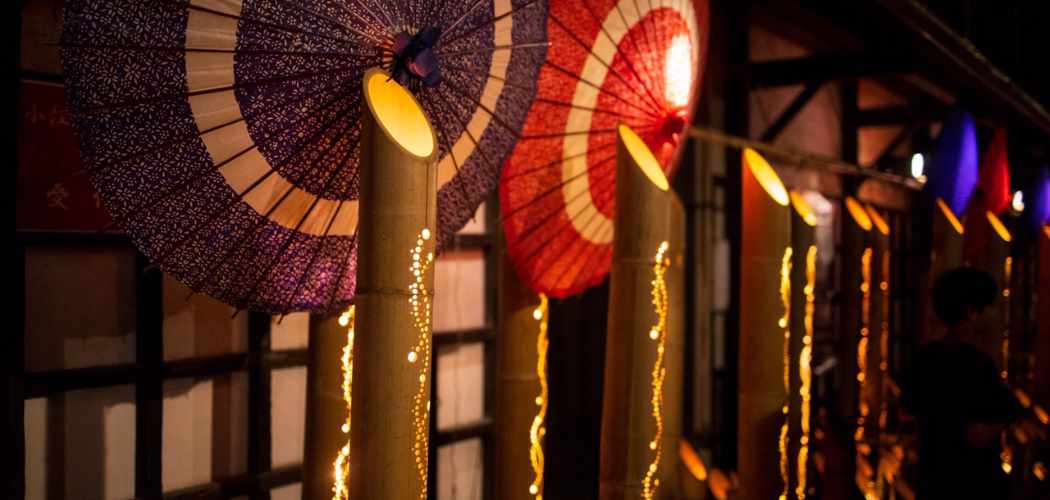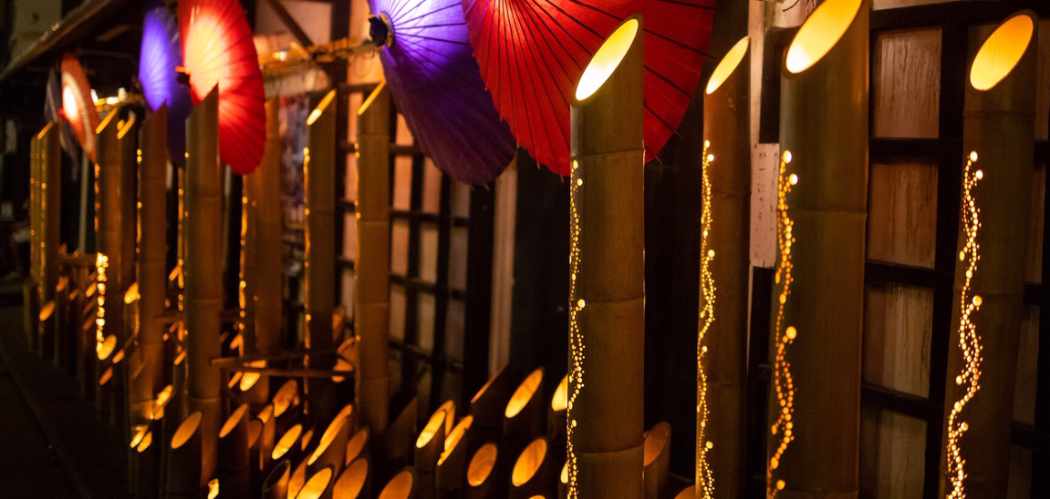 Bamboo Lanterns is an extension of the Cool Summer Evening Event, which has been held for 15 years now.
Candles light up the town, paper lanterns float down the Ono River, and Sawara bayashi festival music performances and te-odori dance performances are held under the theme of "enjoying the lights and sounds in a yukata (summer kimono)," in hopes that more people may know Sawara's elegance and charm.
Six years ago, we went with Katori City's Tourism Association, Tourism Department, and NPOs to see Kumamoto's Bamboo Lantern event in Kyushu. We then met with CHIKAKEN and were impressed with their views of co-existence and co-prosperity with nature and the beauty of their lanterns. Since then, we have taken on the challenge of bamboo lanterns as well, going through much trial and error. With "Let us light up our own town with our own hands" as our motto, we work together with our combined strength.
About Bamboo Lanterns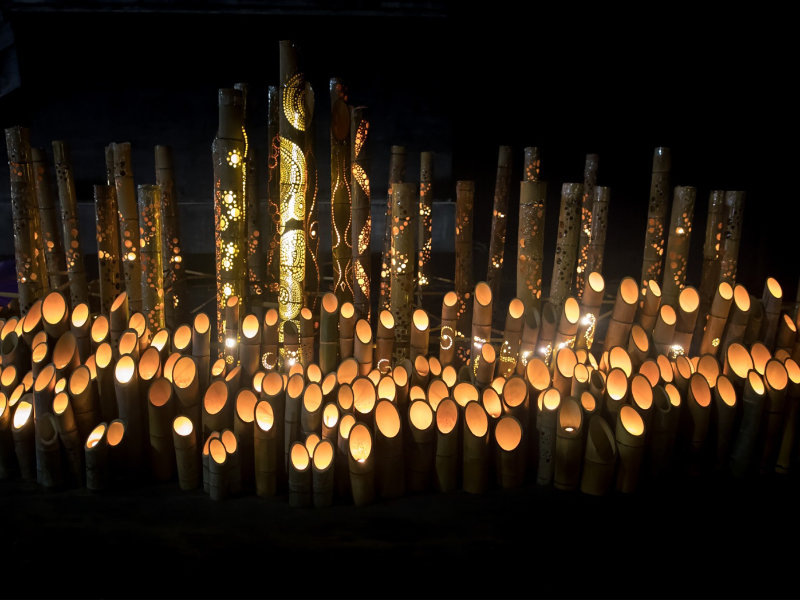 Bamboo is flexible, grows surprisingly fast, and has been used to make various tools in Japan since ancient times. However, if one doesn't maintain the bamboo grove, it will proliferate so much that it will cause bamboo damage. So, people would cut the bamboo to maintain the grove, bore holes into them, and light them up in events. After the events, they would then reuse it as bamboo charcoal and the bamboo would return to the earth. The light from bamboo is gentle and warm and soothing to the souls of those who see it.
The Beginning of Sawara's Bamboo Lanterns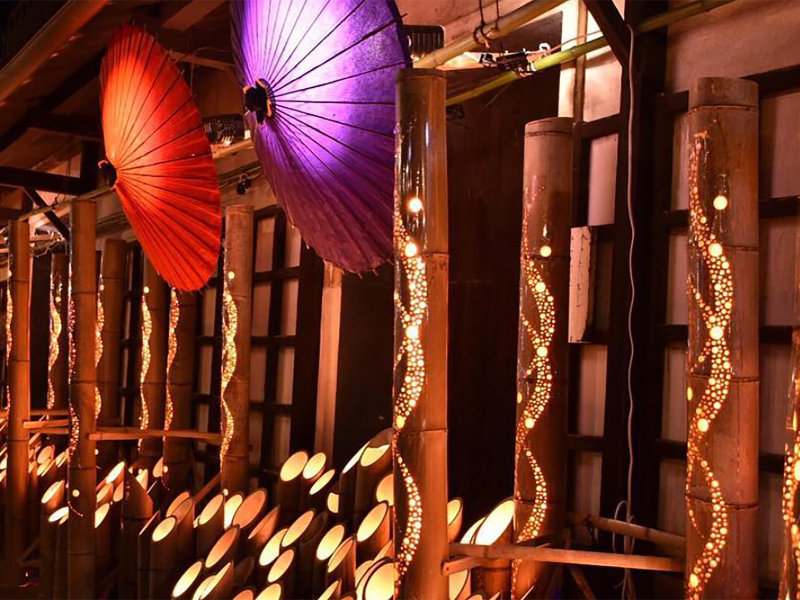 At the Sawara Wife Association, we organize the Cool Summer Evening Event "Obon Festa" every August in the hope that people can further enjoy the night scenery along Sawara's Ono River. The theme of this event is "enjoying the lights and sounds in a yukata (summer kimono)" and various lanterns, such as bamboo lanterns, paper lanterns, and traditional t?r? lanterns, are lit up across the district. Six years ago, we met with CHIKAKEN and were mesmerized by their way of thinking and the beauty of the bamboo lanterns, and so, we began using bamboo lanterns every year in our summer event in Sawara.
The Work Scene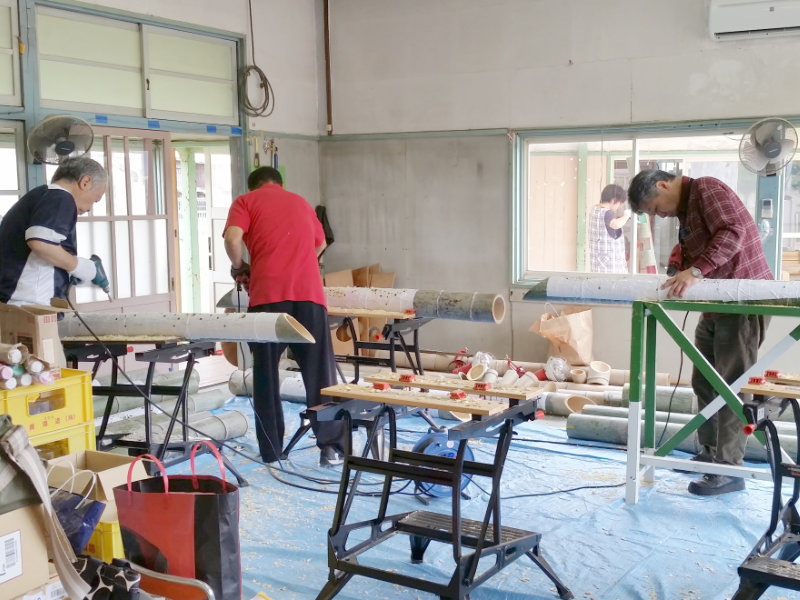 This work involves a lot of strength.
The Sawara Wife Association members work together with the locals to create these lanterns.
The bamboo used is cut from bamboo groves in order to maintain them.
A paper with the design is attached to the bamboo and the holes are drilled.
The bamboo shavings are removed and the holes are smoothed out with a file and other tools.
Candles and LED lights are placed inside of the bamboo and lit up.
After they have been used, the bamboo lanterns are given as presents to the people who participated in the event to use as bamboo charcoal.
Workshop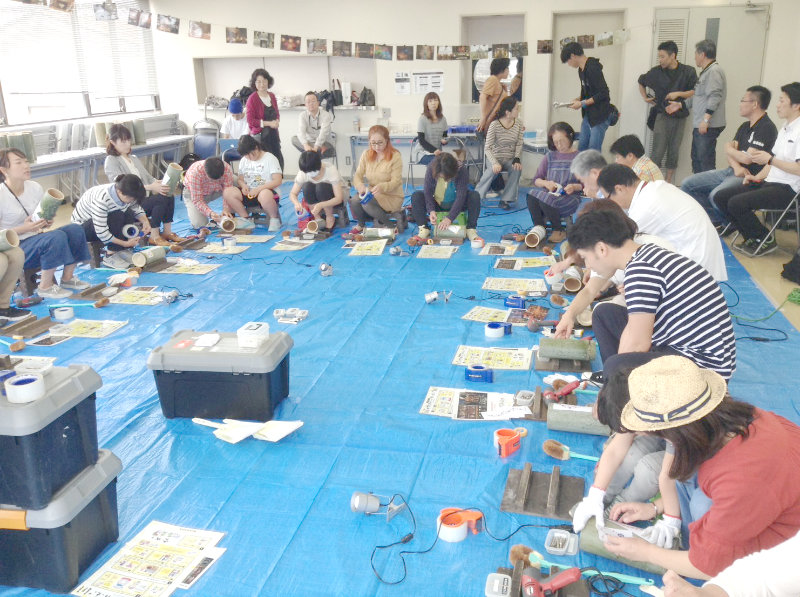 Everyone can help out in bamboo hole drilling through workshops and other events.
There are workshops in not only Sawara, but also in Narita Airport, Kozaki Town, Sakae Town, Shibayama Town, and other neighboring towns and cities. Bamboo lanterns are spreading to other regions under the idea of "Let us light up our own region with our own hands."
Team Katori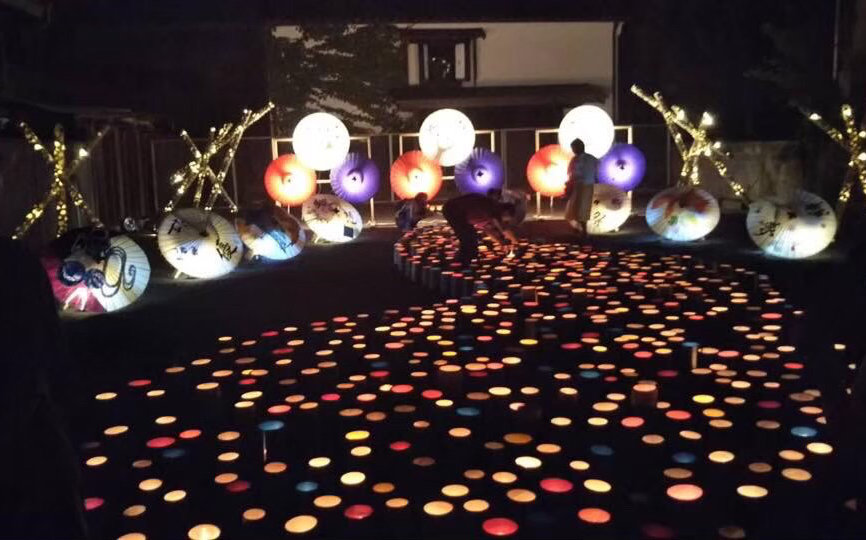 Organizations and individuals in Katori came together to create the team, "Bamboo lanterns to the future, Team Katori."
We will work to make the bamboo lantern event a city-wide event. For anyone who thinks, "I want to drill holes, too!" please come visit. We are always looking for more friends.
For inquiry:

We also have a Facebook Page!